16 // Training Camp Winner – Rony
April 3, 2023 at 6:40 am
by
UBX
Introducing Rony, our 16 // Training Camp Major Prize Male Winner.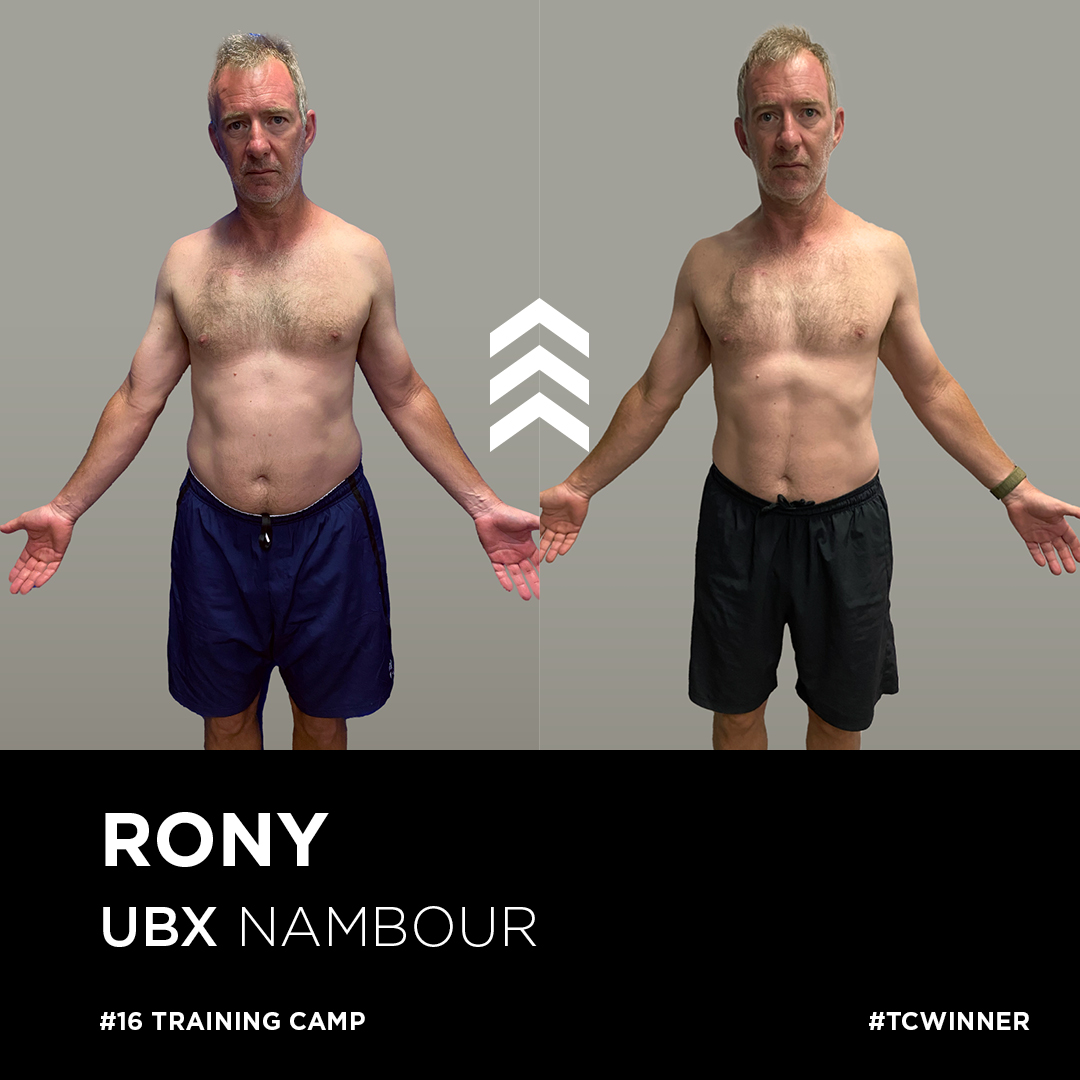 Rony became a member at UBX Nambour earlier this year, taking on the 6 week challenge with encouragement from his coaches, Kaz and Cam.
Having just turned 50 last year, Rony decided it was time to take action and get into shape. But what led him to boxing was the advice of a Doctor.
Rony had been diagnosed with Parkinson's disease 7 years ago, and almost 12 months prior to the 6 week challenge, Rony had undergone a 6 hour major brain surgery to combat the progression of the disease.
While in recovery, a Doctor had mentioned how boxing had been proven to be beneficial for people with Parkinson's due to it's blend of strength and cardiovascular conditioning that improves agility, coordination and balance, and it's ability to stimulate the brain's neural pathways.
Rony credits his success in the challenge to the support and accountability of his coaches and his family, and the motivational environment in the UBX gym with all of his fellow members encouraging him on his journey.
Our Training Camp provides our members with the Training, Nutrition and Mindset guidance to transform in just 6 weeks – and this was Rony's experience:
RESULTS
BENCHMARKS

Our 3 Benchmark exercises are designed to track your athletic progression from the start of Training Camp through to the end of the 6 week challenge.
Rony improved across each of his benchmarks:
Anaerobic Conditioning – 1:20 ROW – 10m improvement
Muscular Endurance – 3:00 PUSH UP INTO CLEAN + PRESS – 6 rep improvement
Power – 15 CAL SKI ERG – 0.6 second improvement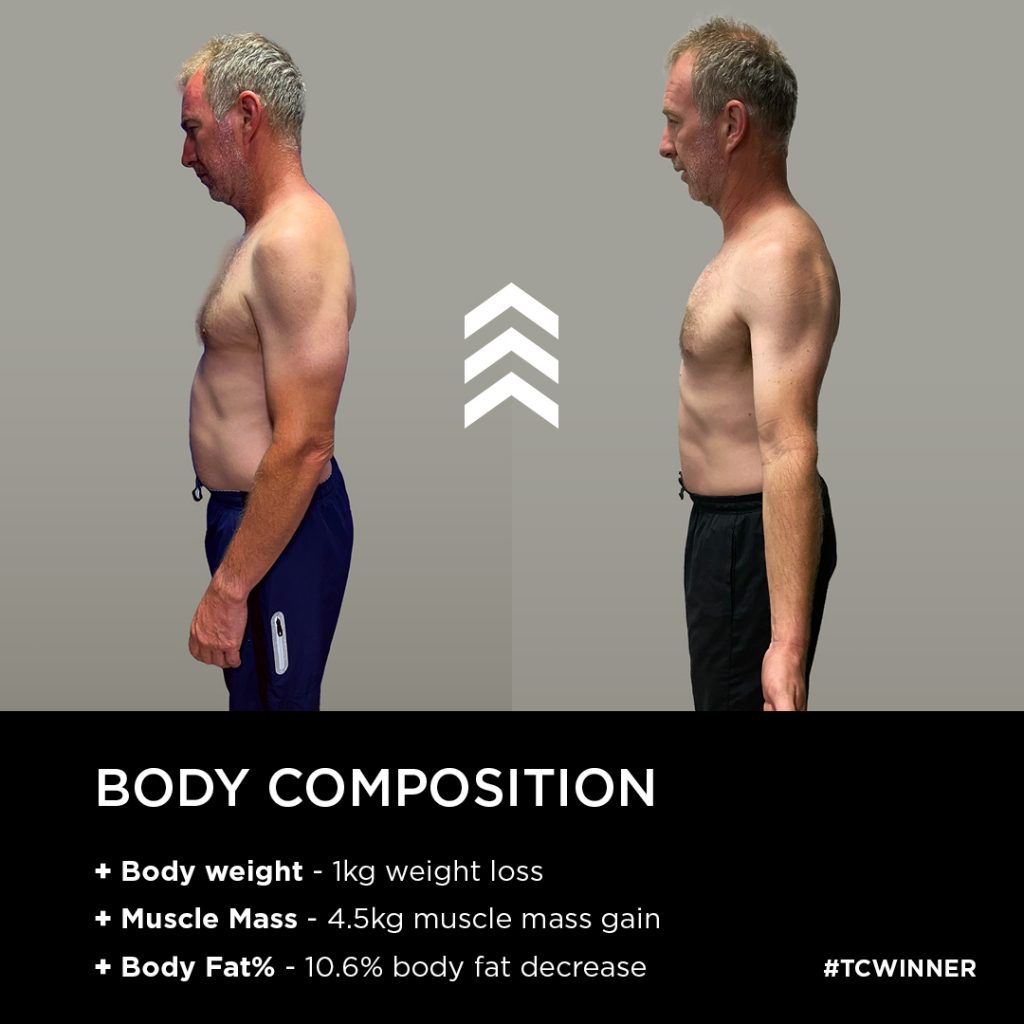 BODY COMPOSITION
Rony also saw incredible changes in his body composition:
Body Fat Percentage reduced by 10.6%
4.5kg of Muscle Mass gain
Total Body Weight loss of 1kg
Our Training Camp provides our members with the Training, Nutrition and Mindset guidance to transform in just 6 weeks – and this was Rony's experience:
TRAINING
What was your approach to the Training?

"I actually have Parkinsons, I was diagnosed 7 years ago and had heard that boxing was a highly recommended strategy to keep the neurological pathways moving.
I am fortunate that I haven't seen any decline but my health and movement is the best it's ever been.
Obviously being a degenerative disease, there's no stopping it, just slowing it down. I see my neurologist every 3 months and he's been very happy with my progress to date.
It's been all about consistency. Setting up a routine at home, especially with the kids. They've been so supportive of me going to the gym, even helping out by getting their own lunches ready.
I also set a goal for 10,000 steps daily, which my kids held me accountable to. If I was at 8,000 steps in the afternoon they'd be quick to encourage me to go for a walk and even come along and join me.
I just made 5am workouts a part of routine."
NUTRITION
What was your approach to the nutrition aspect of the challenge?
"I can have a terrible sweet tooth but I tend to keep it at bay by prioritising nutritious foods. I mostly just aimed to be more knowledgeable about portion control and understanding what was a good balance for me every day then stuck to that without being too strict.
I had to find something that was flexible. Having kids and often having to cook in bulk, I needed to make sure they would enjoy the food too. When you start eating healthy, it's amazing how great fresh food starts to taste.
And taking the time to enjoy your meal, just being mindful to take the time to enjoy your food and savour every chew, can make all the difference."
MINDSET
How are you feeling post-Training Camp?
"I feel great, my clothes fit better. I just feel better."
ADVICE
What advice do you have for other members taking on the Training Camp – 6 week challenge?
"Just do it. It's simple. Get yourself into a routine, your body will thank you for it."
Show yourself what your made of – to learn more about the Training Camp and see when our next 6 week challenge starts, head to: thetrainingcamp.com