17 // Training Camp Winner – Matt
September 27, 2023 at 4:08 am
by
UBX
Introducing Matt, our 17 // Training Camp Major Prize Male Winner.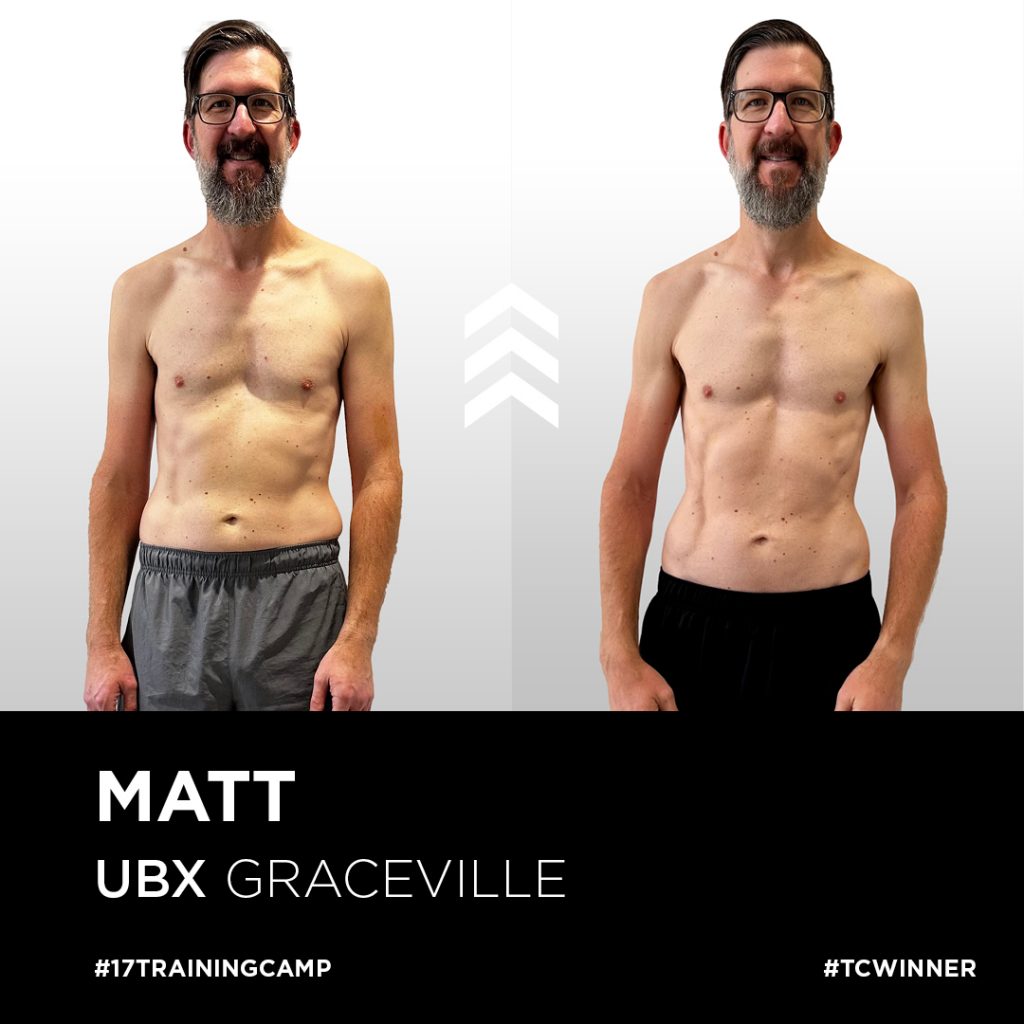 Earlier this year, Matt set out on a goal to improve his overall physical and mental wellbeing by increasing his daily activity and changing his nutritional habits, but had struggled to increase strength due to previous injuries.
Matt joined UBX Graceville in July this year and had never been a member of a gym before, but after his first workout Matt knew it was the right fit for him and signed up straight away, just in time for the Training Camp.

Our Training Camp provides our members with the Training, Nutrition and Mindset guidance to transform in just 6 weeks – and this was Matt's experience:
RESULTS
BENCHMARKS

Our 3 Benchmark exercises are designed to track your athletic progression from the start of Training Camp through to the end of the 6 week challenge.
Matt improved across each of his benchmarks:
Anaerobic Conditioning – 1:20 ROW – 55m improvement
Muscular Endurance – 3:00 PUSH UP INTO CLEAN + PRESS – 6 rep improvement
Power – 15 CAL SKI ERG – 8.2 second improvement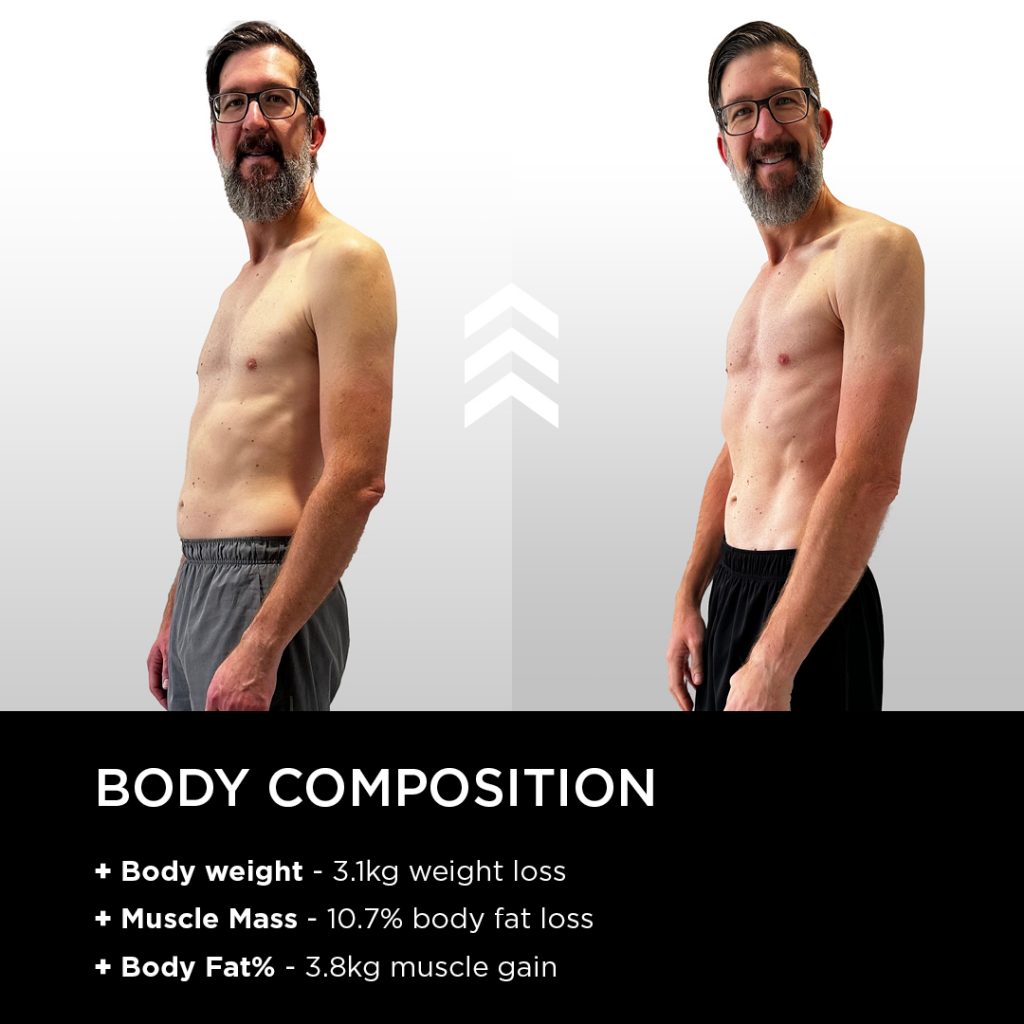 BODY COMPOSITION
Matt also saw incredible changes in his body composition:
Body Fat Percentage reduced by 10.7%
3.8kg of Muscle Mass gain
Total Body Weight loss of 3.1kg
Our Training Camp provides our members with the Training, Nutrition and Mindset guidance to transform in just 6 weeks – and this was Matt's experience:
TRAINING
What was your approach to the Training?

"My start to the challenge was not ideal because I injured my knee just a few days before it started. So I had to substitute some exercises at the beginning to allow my knee to heal and have a rest day in the middle of week 1, completing 5 workouts in week 1.
The coaches observed my technique and gave great advice to support progression. 
A few days into week 2 the knee was coming good and I completed 6 workouts each week for the rest of the challenge. I found morning workouts were best for me and gave me great energy throughout the day.
I also rode to work twice a week (24km) and ran a few times.
I was motivated by the progress I could feel and see each week: lifting heavier weights, developing skill and recovering quicker."
NUTRITION
What was your approach to the nutrition aspect of the challenge?
"I took nutrition pretty seriously and followed the nutrition plan in the Training Camp app. At first it was a bit overwhelming but I found a range of meals that were delicious and easy to make. 
My goal was to burn fat and build muscle so it was a balancing act to get the calories and macros right. On the days I burned a lot of calories I added a protein shake and some of the meals featured protein powder. The biggest changes to my diet were lots more eggs, avocado, nuts and lean proteins. "
MINDSET
How are you feeling post-Training Camp?
"I'm feeling fantastic after the challenge. Most notably I'm eating better, sleeping better, have more energy and feel a lot stronger. During my holiday I really missed going to the gym!
My long terms goal is to continue to build muscle and get back into running regularly."
ADVICE
What advice do you have for other members taking on the Training Camp – 6 week challenge?
"My advice is to be clear about what you want to achieve. Then, set goals that are achievable and make them public so they become reality and assist to hold yourself to account.
Build a routine to support your workouts and nutrition goals.
Don't be afraid to make changes if you suffer set backs. Progress is progress, so celebrate your wins!"
Show yourself what your made of – to learn more about the Training Camp and see when our next 6 week challenge starts, head to: thetrainingcamp.com