Why
UBX?
UBX offers its members a world-class Boxing and Strength program, backed by science.
World-Class
Coaches
Our workouts are created by our team of in-house sport scientists and our head coaches, four-time world champion boxer Danny Green and former Wallabies Strength and Conditioning coach Brad Harrington. Each UBX gym has its own team of coaches that bring the workout to life for our members.
Danny Green is a four-time world champion boxer and the co-founder of UBX. Our training methodology was inspired by his workout program, and all of the boxing combos and drills you do every day at the gym are created by Danny himself.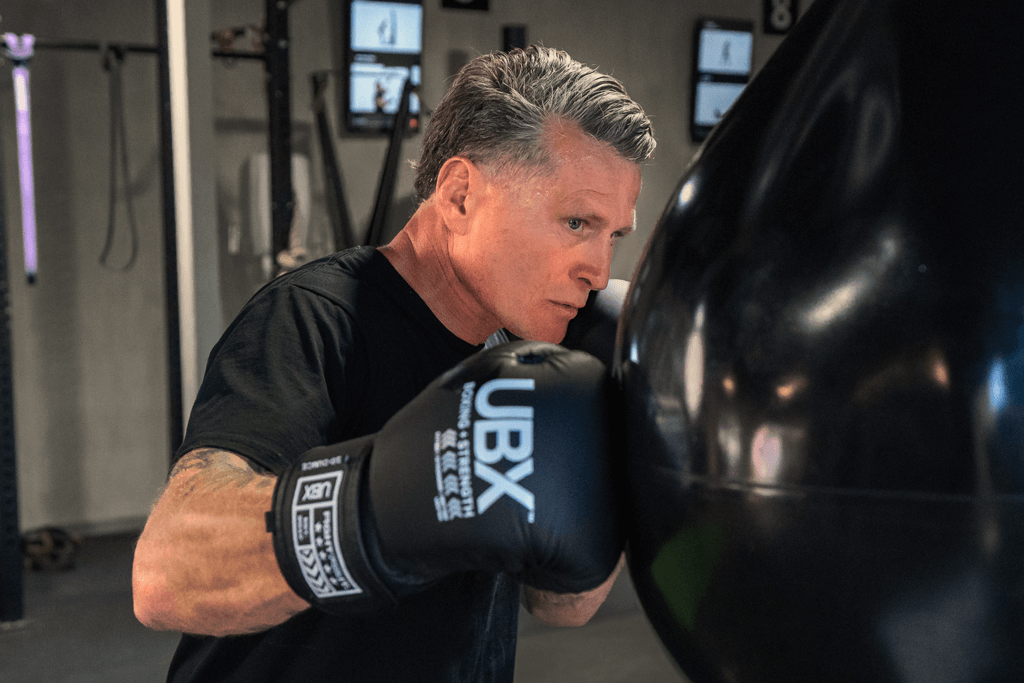 UBX
Coaches
Each UBX gym has its own team of coaches that bring the workout to life for our members. Our coaches individualise the workout for members, adapting the exercises and boxing on each round to suit their skills and fitness level.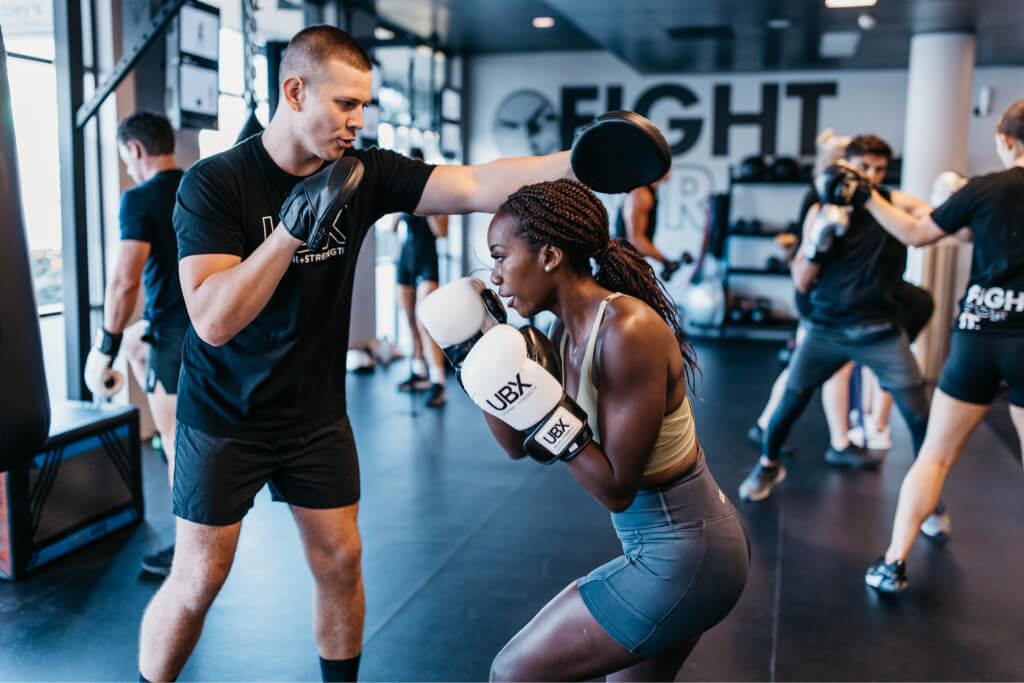 Why it works: our training cycle
To ensure ongoing, long-term progression for you, our workouts follow a continuous Training Cycle that incorporates a series of Training Phases over a seven week block. Our methodology is backed by science and is used by professional athletes all over the world.
Try Workout
Training Cycles
Each Training Cycle follows four distinct Training Phases, each with their own specific purpose.These phases are designed to run continuously throughout the year.
Base
This phase is distinguished by higher rep volumes and dramatic tempo changes between each round. You'll use lighter-to-moderate weights so you can focus on speed and endurance. This phase can include rower or bike sprints, battle ropes and fast, high rep padwork.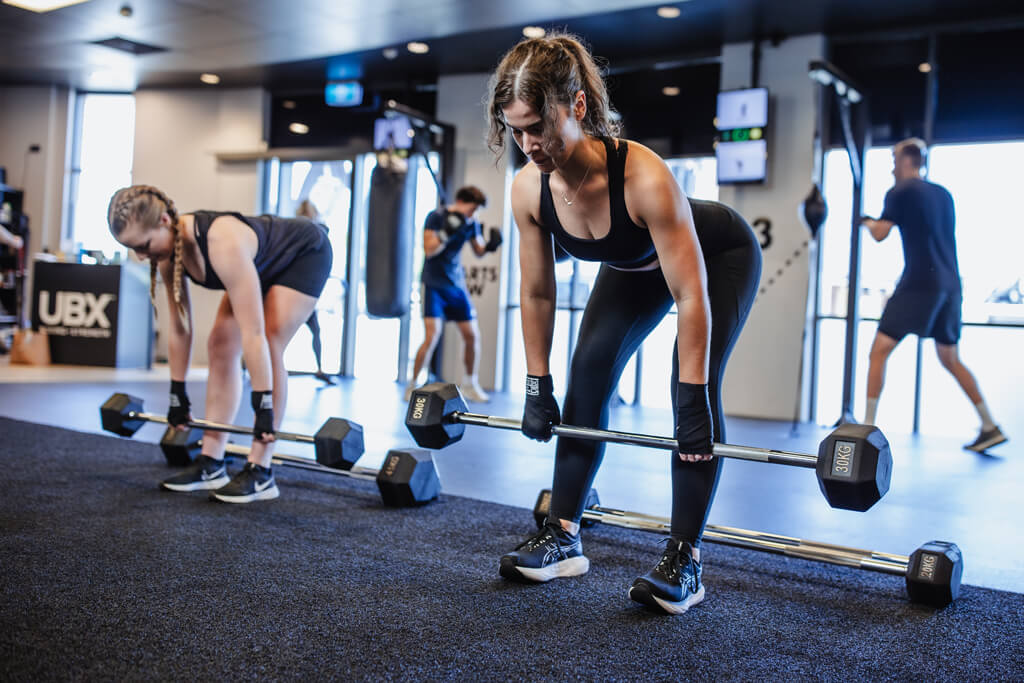 Strength
In this phase, your coaches will challenge you to increase the weight load across your exercises, but you will notice less reps per set. This phase can include weighted squats, heavy deadlifts and chest press, and heavy bagwork.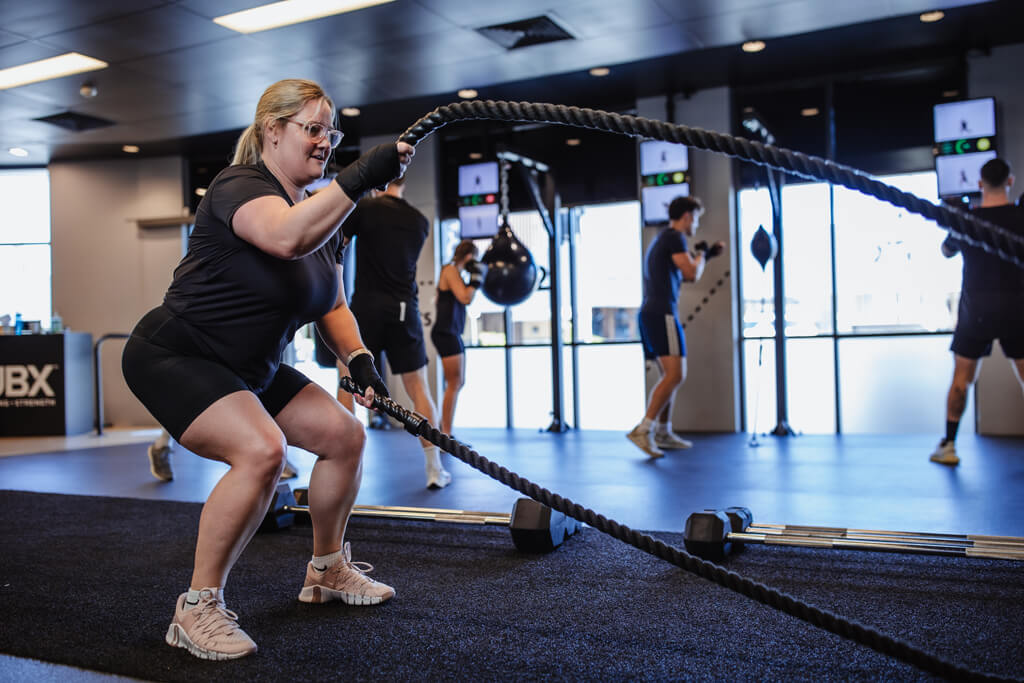 Power
In Power, we begin to combine strength and speed through explosive movement, changing the tempo of each exercise to increase your overall output. This phase can include burpees, box jumps and sled sprints.
Peak
This phase is a de-load phase where we reduce the weights and the tempo to focus on form and technique. We aim to challenge your stamina, endurance and agility. This phase can include agility ladder drills, skipping, box jumps and more technique-based padwork.
Benefits of UBX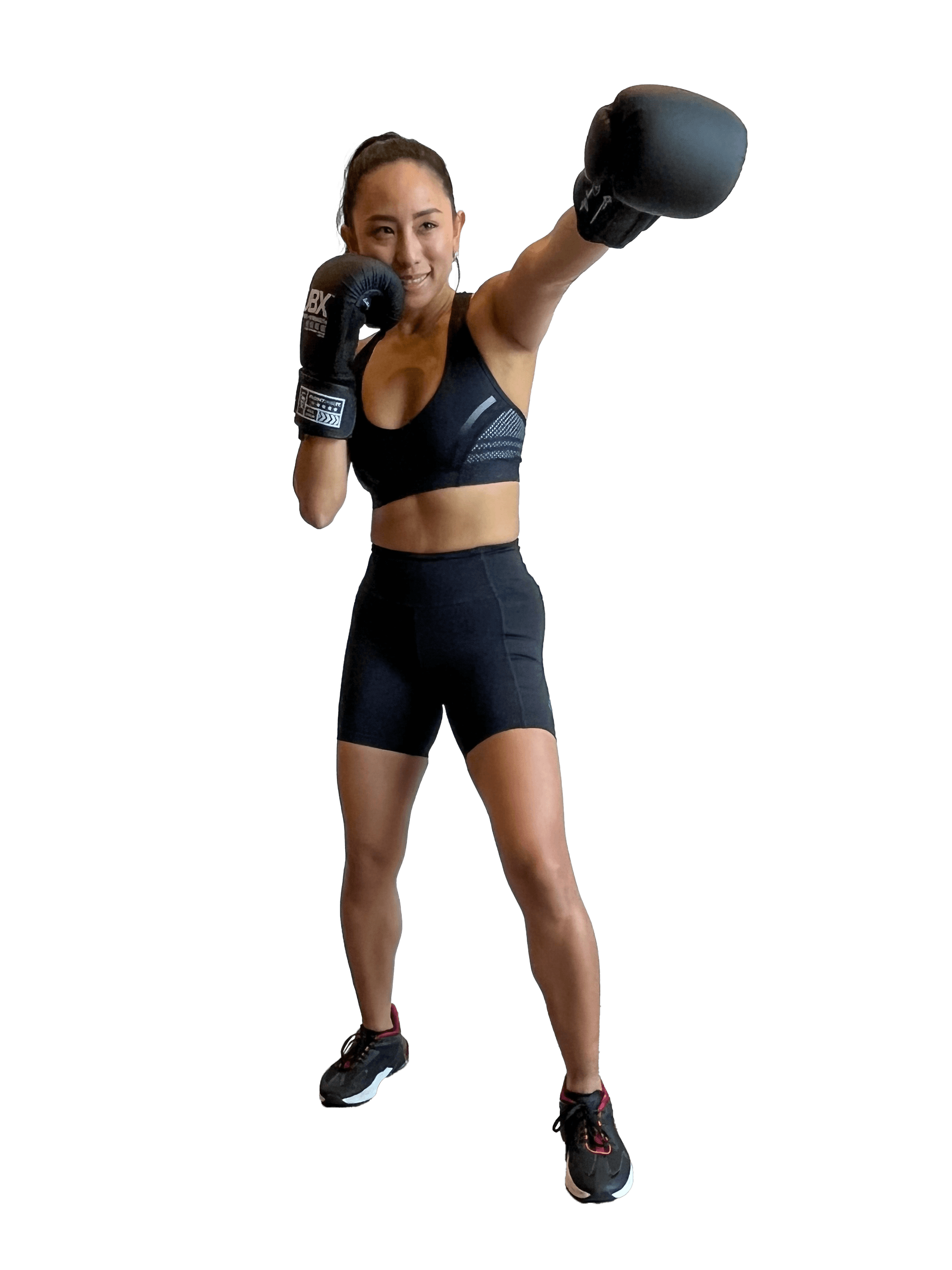 Benefits of UBX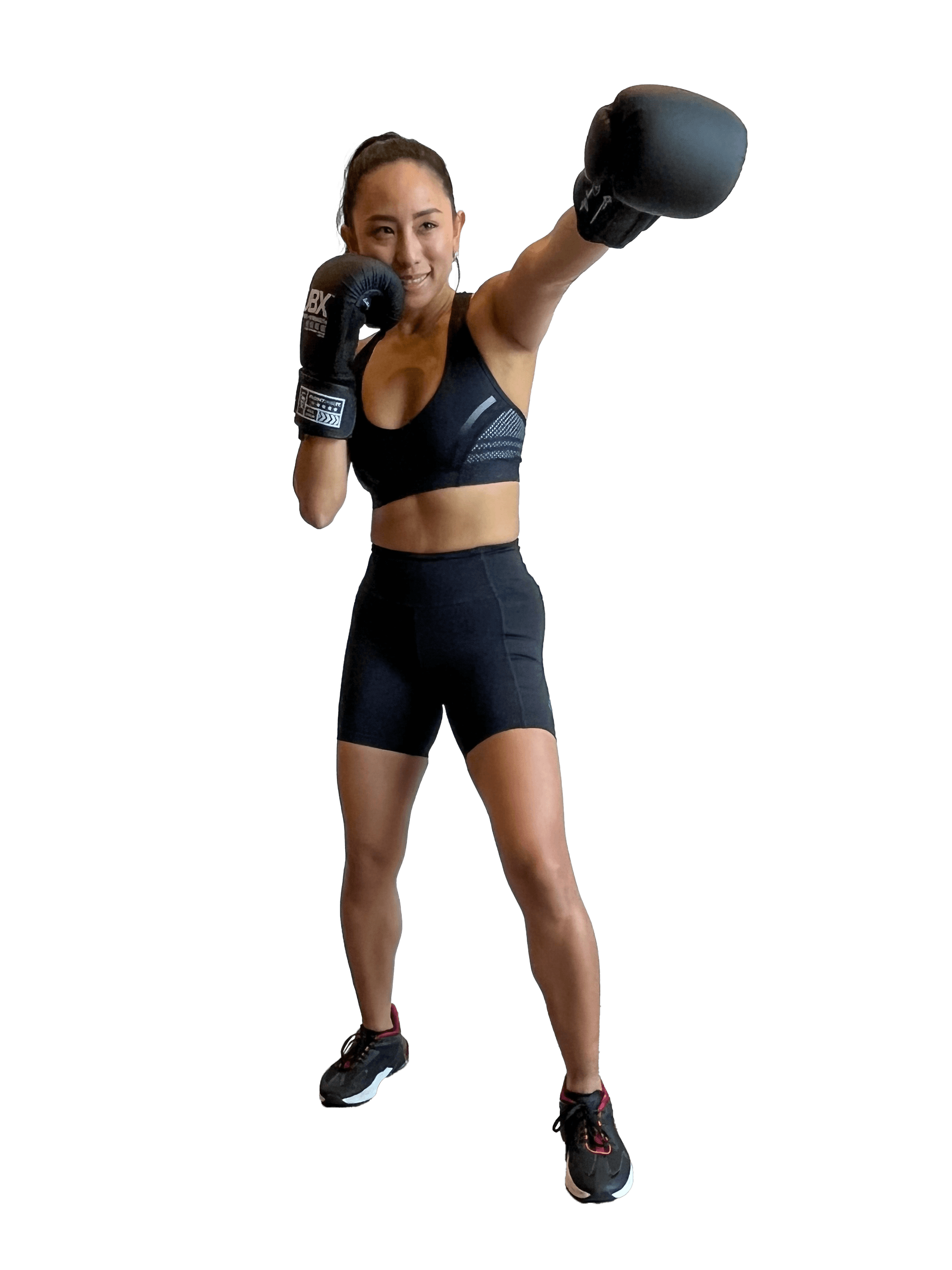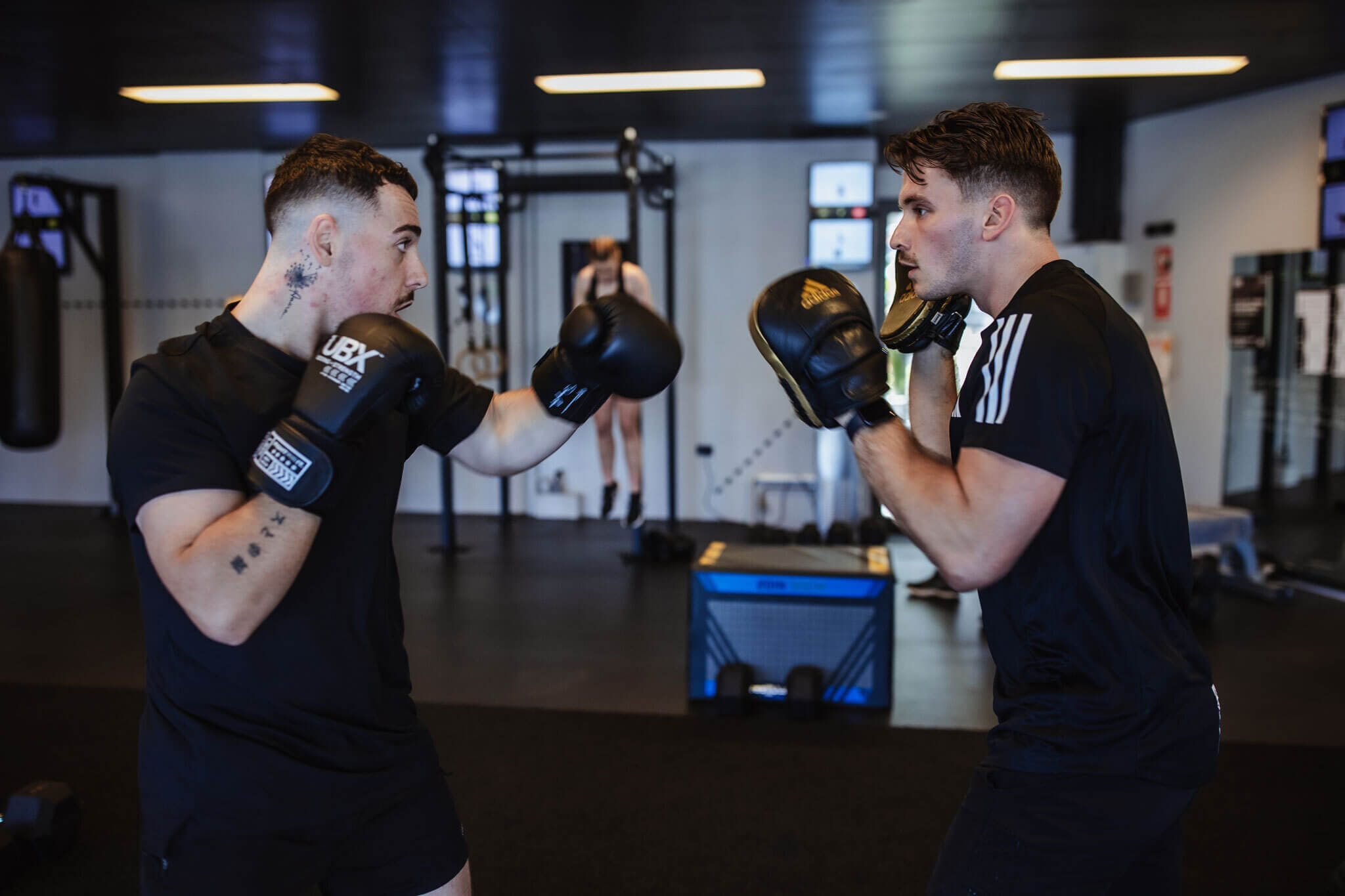 Try a
workout

on us

Free, no commitment. Just come in, borrow some gloves and you can see for yourself why our members love us!