Why
UBX?
Each workout is a balance of boxing and functional strength that offers a different full body program everyday, across our 12 x 3 minute rounds.
Our
training
Our boxing rounds have a combination of bag work and 1-on-1 pad work with your coach. Work your way through an unlimited number of combinations as you learn the art of boxing. You'll completely forget you're exercising through the excitement.
How we
program
You get a new workout everyday, so you never get bored. The way we train provides the perfect formula of anaerobic and aerobic activity, with a balanced full-body program.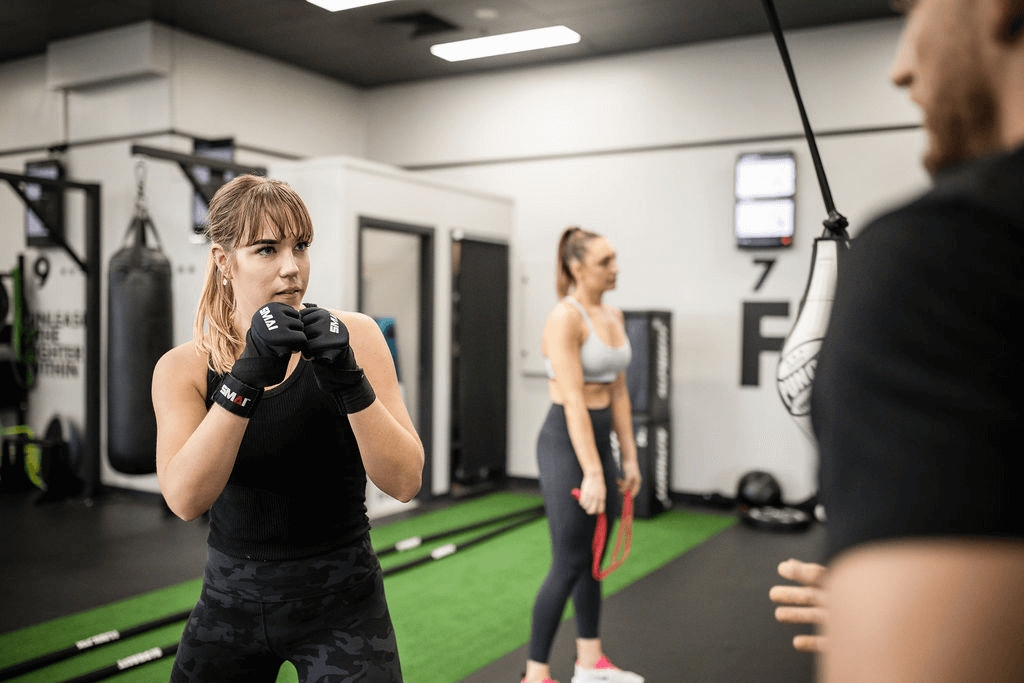 Your training
cycle
Our program follows a 7 week Training Cycle that guides the variation in the exercises, reps, weights and challenges in your workouts as you move through our Base, Strength, Power and Peak Training Phases
Try Workout
Base
This phase is distinguished by higher rep volumes and dramatic tempo changes between each round. You'll use lighter-to-moderate weights so you can focus on speed and endurance. This phase can include rower or bike sprints, battle ropes and fast, high rep padwork.
Why it
works
This method is formulated by our team of sports-scientists who utilise the same strength and conditioning and periodised training as professional athletes and make it accessible to you, to suit your fitness level and ensure you see results.
Benefits of UBX
Benefits of UBX
Our
coaches
At UBX, coaches guide you from start-to-finish. In every workout, you get 1-on-1 support from a UBX coach who demonstrates your exercises, helps you with your form and technique and gives you individual boxing padwork. Each one of our coaches gives you a different training experience, from their in-depth fitness knowledge to their boxing padwork style
Try a
workout

on us

Free, no commitment. Just come in, borrow some gloves and you can see for yourself why our members love us!